94 Days of Adventure
to Black Rock and Back
Ree flew off and our world turned to dust for three weeks while we setup the city. One of the advantages of arriving early is you get to decorate your favorite camp's cargo container before they can stop you or open it. Thanks goes to my mom for the fancy banner.
You can't tell very well, but I'm covered in bites. We had four days of intense bug infestation pre-event. They didn't actually 'bite', but the best we could tell is they were looking for moisture and probiscusing (poking) around. Made for a few restless nights, scratching and cursing.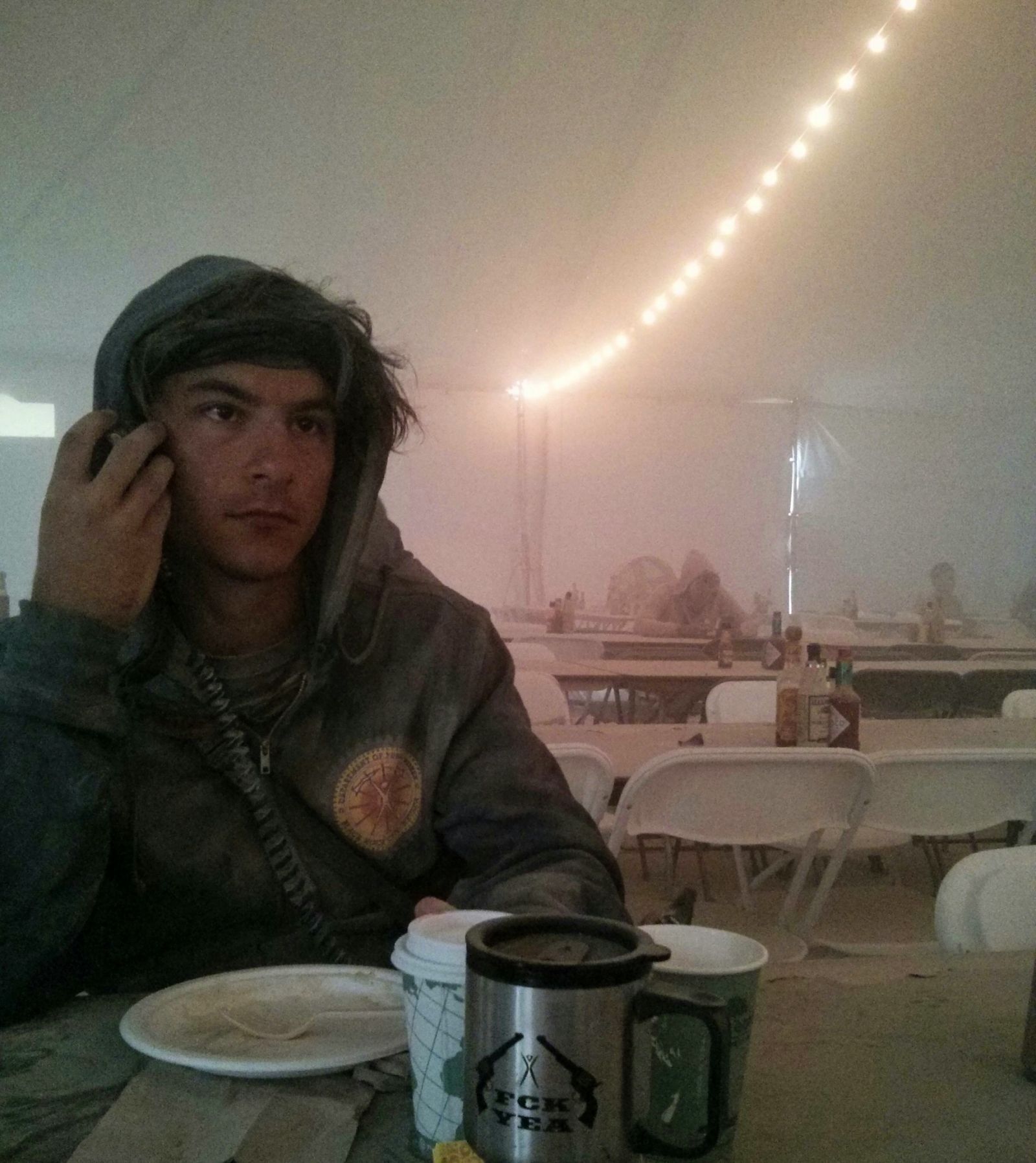 Oh shit, it's Working Man. Burning Man has officially started. We were grabbing some tea and toasties during the Monday morning brownout while commentating on radio drama.
Tent sweet tent. Christina wrangled us some real shade this year over it, hence making it livable during the day. Being underneath the network operations towers also helps when you need your Reddit fix too.
Wouldn't miss the Daft Punk trash fence show to save my soul.
Zack, the First Camp pilot, was generous enough to offer us a ride one morning. Christina, Rachel, Randy, Zack, and I all piled into a tiny, 39-year-old Cessna and did three loops around the perimeter of the city. This is what the airport runway looked like that day.
HE LET ME FLY. Zack is a professional instructor and I'd played enough flight sims to at least know what the rudders were for.
It was profoundly majestic to finally see the city from above after building it for the past eight years. Everything seemed so…small.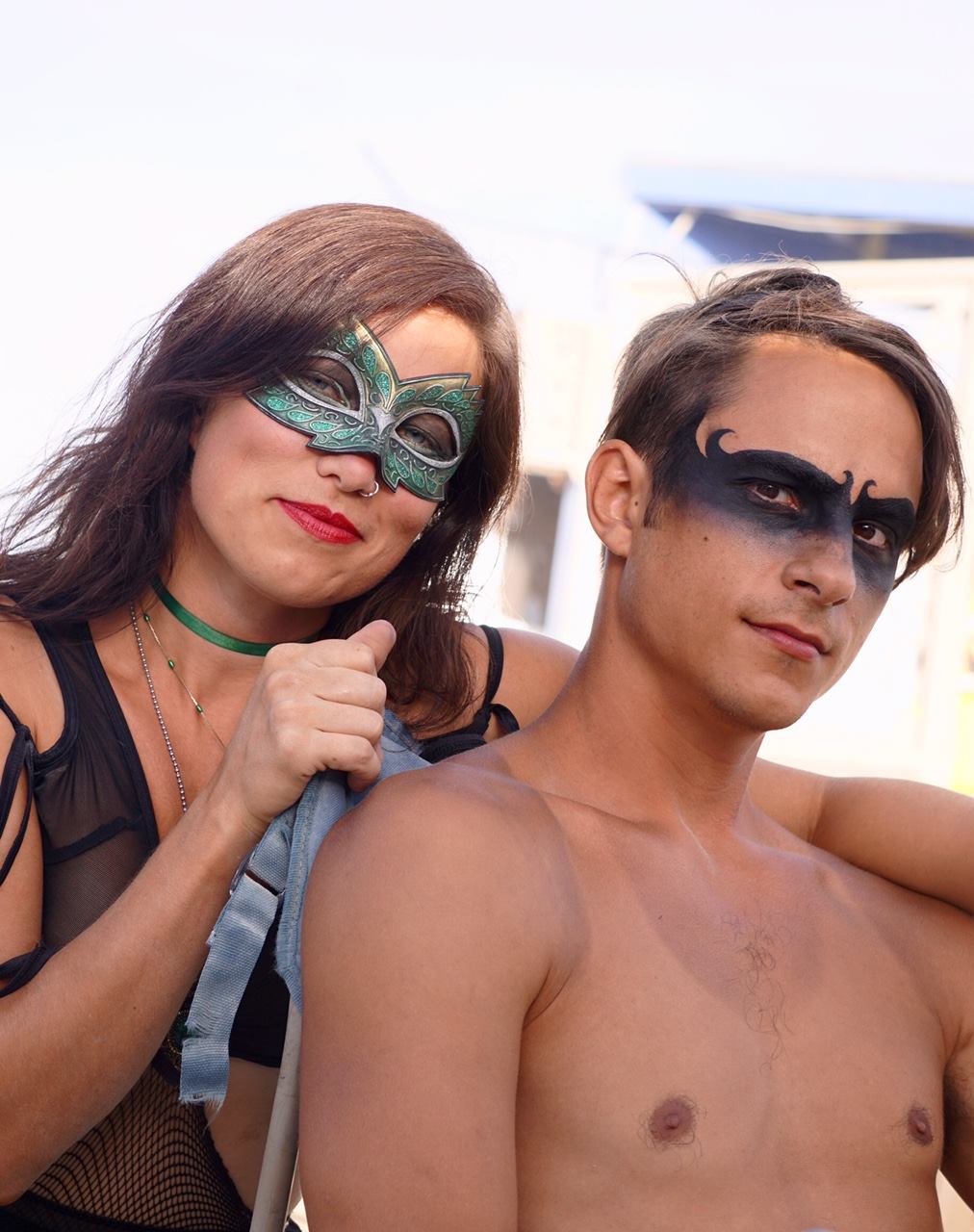 Christina and I were doing setup for the Culture Collaborators party so I asked her to paint something Fury Road on me. I didn't actually check afterwards. We looked like pirate superheroes.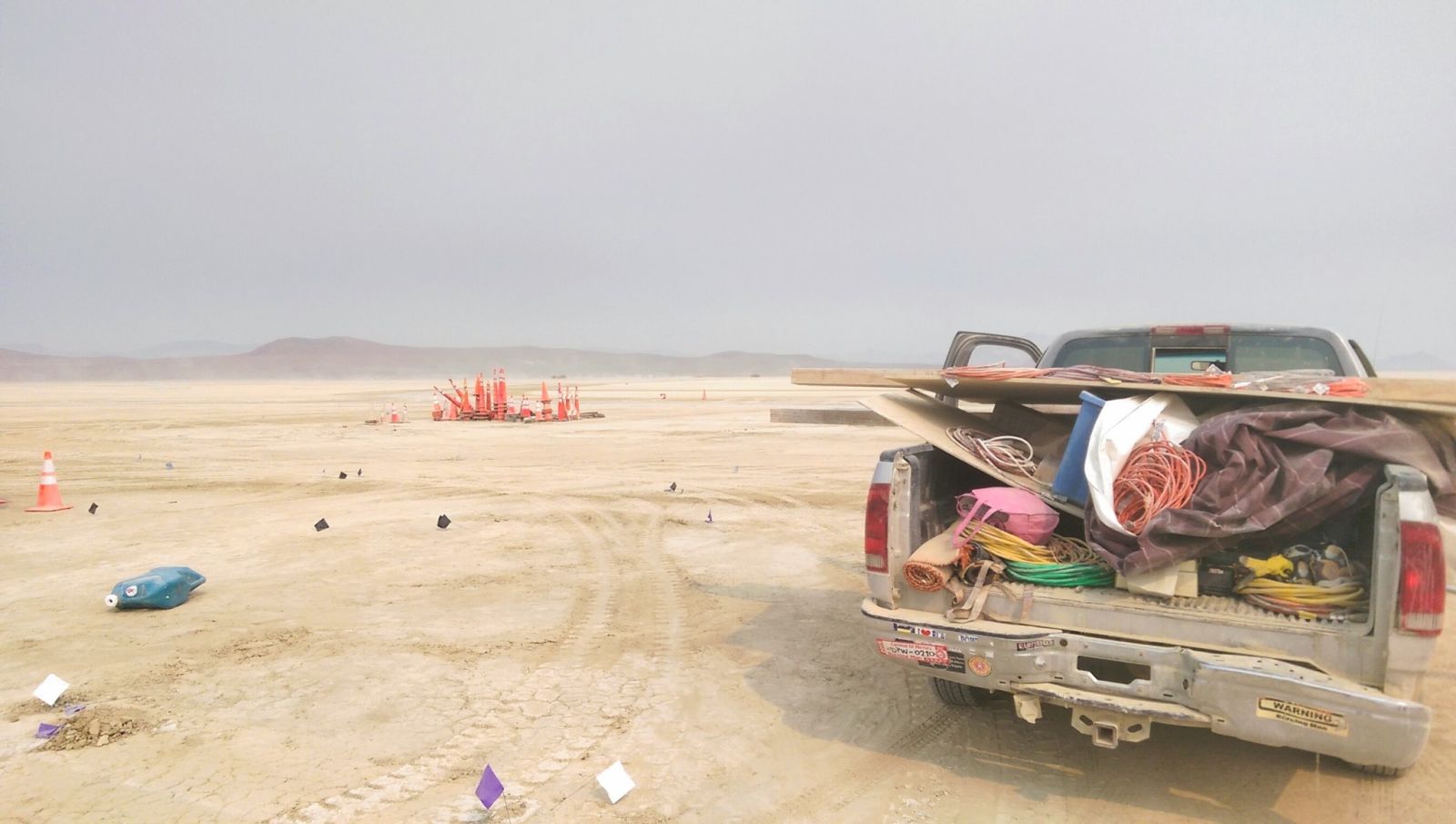 Fun's over, time to shut it down. This is cleanup. I started having flashbacks from my 20s, living with my three best friends, being the guy that cleaned up after all the parties. I realized I'm still sort of that guy, except now I'm being paid for it.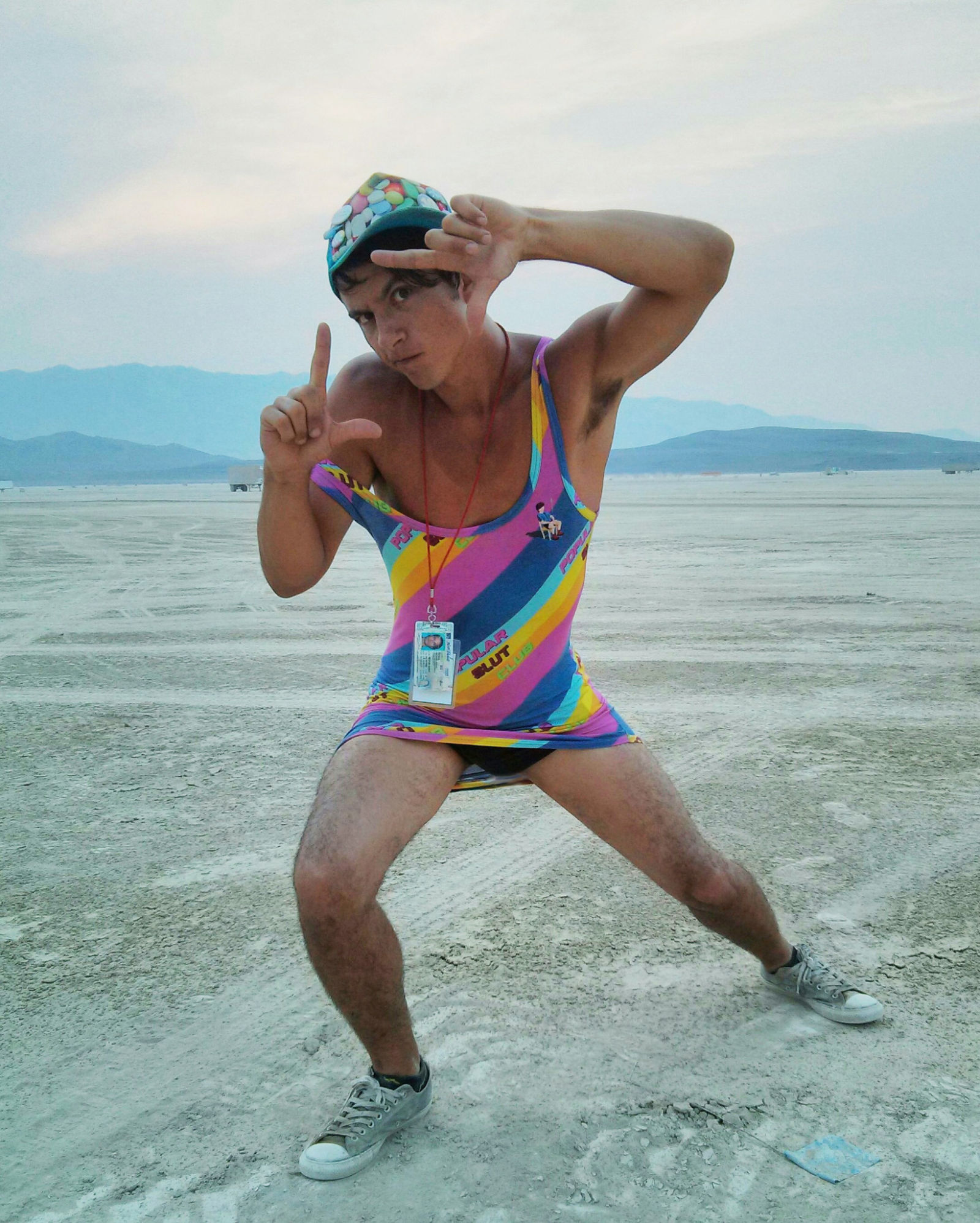 The fun doesn't stop just because the plebeians disappear. I saved my sluttiest suit for DPW's Last Supper.
Christina doesn't look excited, but she kicked Shade's ass this year.
It was my first year staying long enough to help with de-fence. It felt serene between the desert and arbitrary boundary of our playpen.