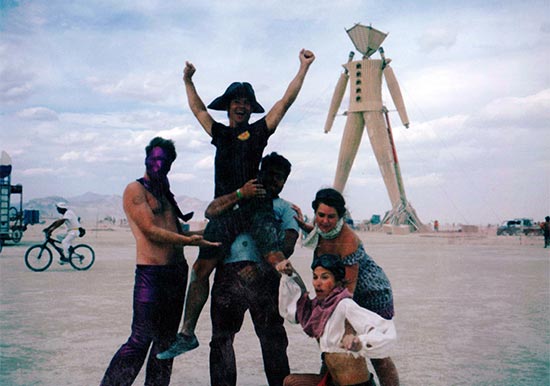 Assemble the minimum requirements for a city and build it. Invite your most adventurous friends. Add all the latest art and technology you muster. Then ingest the most novel substances known to man at the city's apex. What happens?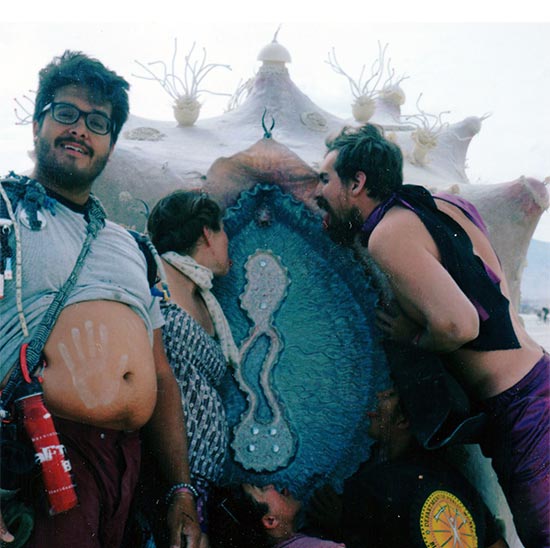 No idea. I never know, even standing right in the fucking middle of it. The whole notion it's possible is the real reason I've tried to perpetuate the collective experience each year and maintained a consistent sense of wonder and anticipation surrounding it.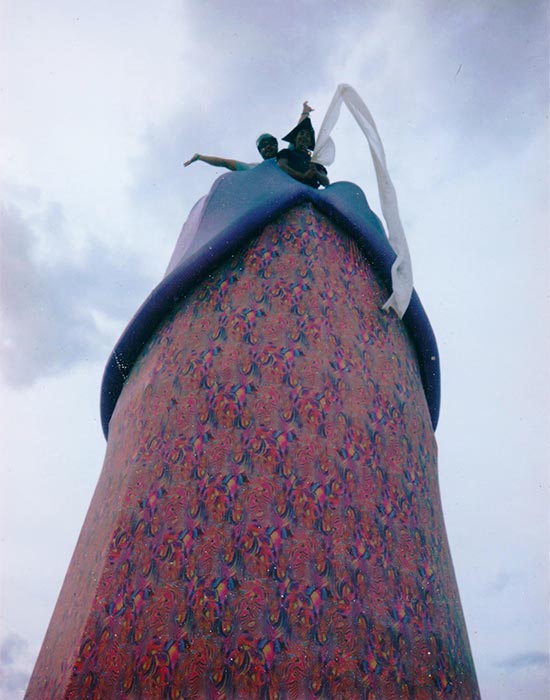 It's ironic we (burners) go to such unsustainable lengths to create a sort of hyper-capitalist lifeboat, which we then send out into a wasteland to experiment with our default notions of sustainability and value. It's even stranger to me this has become a template for a range of potential experiences and is rapidly evolving outside itself despite being surrounded by a culture eager to commoditize it.
It's wrought with contradictions, yet a fantastic mirror for the reflection and emergence of new forms of consciousness and evolution within our fucked up society. Those are my thoughts for this year, looking through the Macroscope.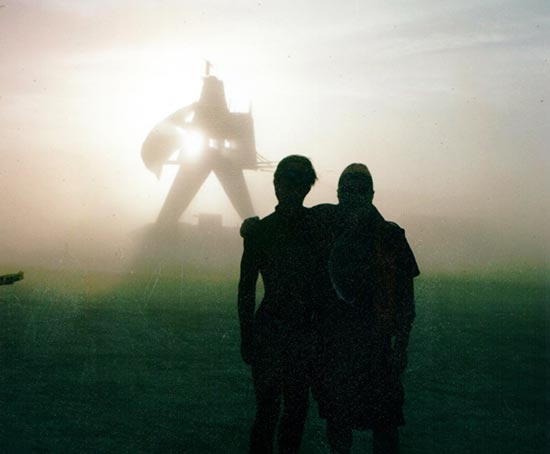 I worked too hard again. I sacrificed too much time and energy to participate in the event as I have in the past. My work was successful, and First Camp had a great year despite being considerably larger, but I've already spent the necessary time mentally redefining my boundaries and articulate the changes which need to occur in order to see myself continuing to work there during the event.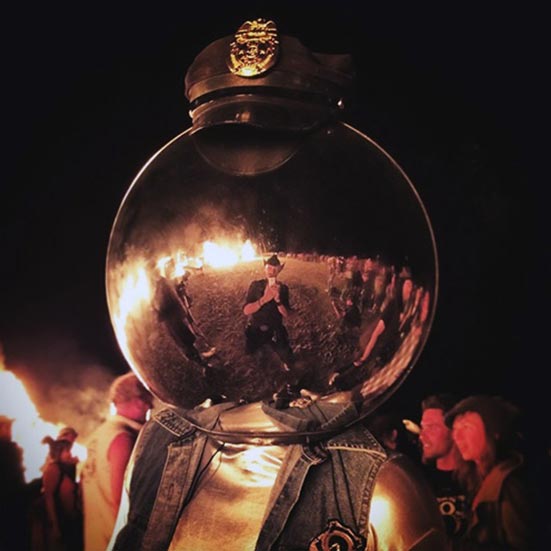 Ree and I were Space Cops this year. It was awesome. I tested mine at Early Man and it was a blast. Although, the gate contraption I spent thirty hours on pre-event to wrangle participants  didn't work out. It kept tipping over and probably would've killed someone. I was surprised how little it bothered me when we put it down and just forgot about it.
People were so intrigued and eager, which we encouraged by our ability to actually interrogate them this year through our microphones. We couldn't project through the helmets previously and ended up becoming more like mimes. There's also something perversely satisfying about becoming an intergalactic authority and ordering people around with a space laser and booty shorts.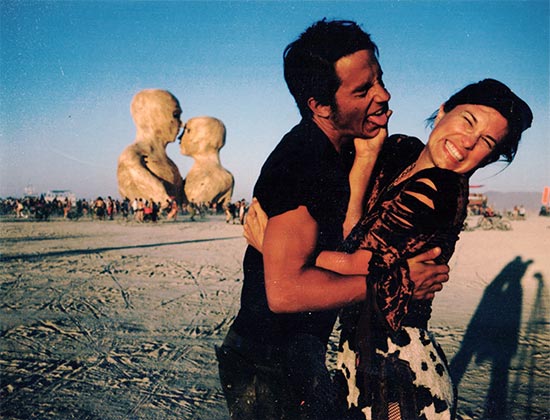 Christina stayed for post and got a solid dose of DPW for the first time. Things wind down afterwards and it starts to feel like the Wild Wild West again. Trash Man and the Last Supper were definitely the highlight. I hadn't been objectified like that all year, and I'm certain the images of me in a dress, attacking a three-story fire amidst a line of other screaming people will all be eternally seared into our brains.
The trip home was just as dense. We traveled much further than we anticipated, but only by our own volition and sense of adventure. It was so wonderful to finally see where some of our friends and family actually call home, and get glimpses of their daily lives. We surprised Ree in Valdosta, saw my sister in Texas, and Chip in Tenesse.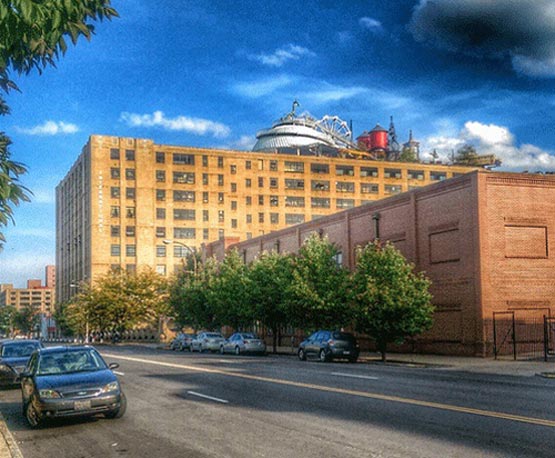 The were aliens in Roswell, wizards at Harry Potter World in Florida, and soul food in New Orleans. I finally made it to the City Museum in St. Louis, MO, somewhere I've always wanted to visit. It was above and beyond the most incredible children's museum I've ever heard of. It was so interactive and engaging, I had to resist the urge to ditch Christina and run as fast as I could through every turn and tunnel until I got lost somewhere. Words and pictures fail widely here, it's remarkably non-linear, a sort of sculpted gymnasium fabricated from recycled steel, cement and assorted industrial machines. We even met a burner from while standing in line for the 10-story slide.  I'd highly recommend it to anyone with kids or two working legs if you're ever near the area.
Alas, I've been home for over a month, recollecting myself. It's been filled mostly with Freelance work, reading, and writing. Things become blurrier within Fargo and the onslaught of routines. Although, it's great to be back and still know it wasn't just all a dream.